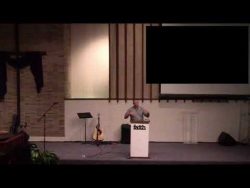 Isaiah 6:8-13 Make Disciples
August 28, 2022
11 "What to me is the multitude of your sacrifices?
says the Lord;
I have had enough of burnt offerings of rams
and the fat of well-fed beasts;
I do not delight in the blood of bulls,
or of lambs, or of goats.
12 "When you come to appear before me,
who has required of you
this trampling of my courts?
13 Bring no more vain offerings;
incense is an abomination to me.
New moon and Sabbath and the calling of convocations—
I cannot endure iniquity and solemn assembly.
14 Your new moons and your appointed feasts
my soul hates;
they have become a burden to me;
I am weary of bearing them.
15 When you spread out your hands,
I will hide my eyes from you;
even though you make many prayers,
I will not listen;
your hands are full of blood.
16 Wash yourselves; make yourselves clean;
remove the evil of your deeds from before my eyes;
cease to do evil,
17 learn to do good;
seek justice,
correct oppression;
bring justice to the fatherless,
plead the widow's cause.
18 "Come now, let us reason[a] together, says the Lord:
though your sins are like scarlet,
they shall be as white as snow;
though they are red like crimson,
they shall become like wool.
19 If you are willing and obedient,
you shall eat the good of the land;
20 but if you refuse and rebel,
you shall be eaten by the sword;
for the mouth of the Lord has spoken."
Isaiah's Commission from the Lord
8 And I heard the voice of the Lord saying, "Whom shall I send, and who will go for us?" Then I said, "Here I am! Send me." 9 And he said, "Go, and say to this people:
"'Keep on hearing,[a] but do not understand;
keep on seeing,[b] but do not perceive.'
10 Make the heart of this people dull,[c]
    and their ears heavy,
    and blind their eyes;
lest they see with their eyes,
    and hear with their ears,
and understand with their hearts,
    and turn and be healed."
11 Then I said, "How long, O Lord?"
And he said:
"Until cities lie waste
    without inhabitant,
and houses without people,
    and the land is a desolate waste,
12 and the Lord removes people far away,
    and the forsaken places are many in the midst of the land.
13 And though a tenth remain in it,
    it will be burned[d] again,
like a terebinth or an oak,
    whose stump remains
    when it is felled."
The holy seed[e] is its stump.