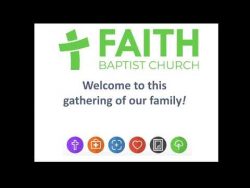 February 27, 2022
Community Group Notes For Psalms
Do you know how to sing through meeting God in His Word?
READ: Psalm 110
Get Going: When have you had to acknowledge that someone has more authority than you, did that give you more hope?
(ie Whose leadership are you going to trust in and serve under?)
Who is my Lord?
Is He genuinely in charge?
Do you really Know Him?
ILLUSTRATION:
Serving Aslan:
"Is—is he a man?" asked Lucy.
"Aslan, a man!" said Mr. Beaver sternly. "Certainly not. I tell you he is the King of the wood and the son of the great Emperor-Beyond-the-Sea. Don't you know who is the King of Beasts? Aslan is a lion—the lion, the great Lion."
"Ooh!" said Susan, "I'd thought he was a man. Is he—quite safe? I shall feel rather nervous about meeting a lion."
"That you will, dearie, and no mistake," said Mrs. Beaver; "if there's anyone who can appear before Aslan without their knees knocking, they're either braver than most or else just silly."
"Then he isn't safe?" said Lucy.
"Safe?" said Mr. Beaver; "don't you hear what Mrs. Beaver tells you? Who said anything about safe? 'Course he isn't safe. But he's good. He's the King, I tell you."
Recap: God's people are increasing in trust to believing God's promises and the joy of heading home.  Not everything is clear though. Psalm 9, 45, 89 talk of a forever everlasting throne, King and Kingdom.  Is this the King of Psalm 2?  Who is He?  It's a vital question for them then and us now because only this King will truly be able to be God's King, leading God's people, to sing God's Praise.
Context:  One of the most quoted psalms in the New Testament, this is a big piece of the puzzle that helps us see the whole picture of the Bible's true story. (Matthew 22:41-46,Mark 12:36, Luke 20:42-43, Acts 2:34-35, 1 Corinthians 15:25, Ephesians 1:20, Colossians 3:1, Hebrews 1:13, 5:6, 6:17-20, 7:17 & 21,8:1, 10:12-13, 12:2, 1 Peter 3:22).  God's hand is at work in the life of David, responding to his cries in Psalm 104, rescuing him Psalm 109:27. This leads David to acknowledge that in the end only one King will reign forever, and it's not him. This King is also a priest that will offer blood sacrifice that can forgive forever. David is a good King, better there is one that is better.
This increases the hope of God's people as He leads them home.
MAIN IDEA:  Everything Psalm 2 said is true!
Transformational Intent: Acknowledging the greater King gives us more hope than before
"God's King, leading God's people, to sing God's praises."  Tim Satler
STRUCTURE
Who is "my Lord"?
Is he a better King ? v.1-3

Is he a better priest? v.4-7
Get Clear:
Is there anything from the passage or the sermon that wasn't clear?

Is there anything from this passage that you didn't understand?
Get Stuck Into Understanding the Bible:
Who is David talking about v.1?

What is his current privilege v.1?

How is David, as Israel's King for God's chosen people, having to humbly acknowledge that someone has more authority than him? V.1?

Cf. Mark 12:35-37 tells us.

What is it going to take for Davd's Lord to be able to "sit down"?

What language in v.2 is found in Psalm 2?

Where do we fit into what v.3 is describing?

What are the loving implications of the actions of v.4?

Cf. Hebrews 6:19-20 (ie what act involves Jesus and a curtain in the temple?)

When are the events of v.5-6 going to happen?

Does this Psalm help you see how Jesus is both Lion, (King), and Lamb, (Sacrificial Priest) that Revelation 5:5-6 describes?

What and where does God want us to be looking v.7

Cf. Judges 7:5-7

Like our King, looking up and out ready for the war, not down and in as though we are safe.
Get on:
Will you enlist into God's army under the banner of His King v.3?

IS He a leader you can have confidence to serve under?

What weapons are we to use and what are we fighting for?

What comfort zone does God need to get you out of to be able to serve in His Kingdom, and place your trust in Him?

What do you say to those who say, "when I look at the world it does not seem like there's a King on the throne?

When will it be obvious to EVERYONE that God's King is real?

Have you warned people that God's King is real and coming back?
For the LOST:
Do you want to be on the opposite side to this King?

Is what you are fighting for in life worth it?
Get Praying:
Father, help us to answer the call of Serving your Son King Jesus.  Help us to have hope and confidence to sit under His leadership.

Praise you Father that all your promises of PSalm 2 find their yes and amen in Christ,.
Use the songs below to engage your heart and mind into worshiping God.
Get Praising:
King of Kings By Hillsong
When the Music Fades By Matt Redmann